Welcome to another great school year. We will be using the Glencoe Algebra 1 text and supplementing with the Key Curriculum Press algebra workbooks. The first three chapters of the text make up unit 1, expressions and equations. We begin the year with chapter 1, which is a review of some basic material: variables and expressions, order of operations, open sentences, mathematical properties, logical reasoning, graphs, functions, and statistics. We will complete this chapter in under two weeks time and will plow right into chapter 2 on real numbers.

Mrs. Pajkos

I am thrilled to once again be teaching algebra! Math has always been my favorite subject, and I look forward to sharing my knowledge and love of math with my students.
Powered by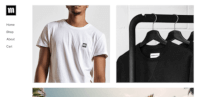 Create your own unique website with customizable templates.