The Robert Crown Health Center will be coming to Kellogg School on Tuesday, April 25 to present programs about puberty, the beginnings of life, teen sexual choices, and the science behind drug prevention to grades 5 through 8, respectively. Field trip forms and the $5 fee should be turned in by Monday, April 3. The form is on the downloadable page if it was lost and needs to be reprinted.

Mrs. Pajkos

I am excited to be beginning my third year as the IB Coordinator at Kellogg School. In addition to coordinating, I am teaching Design to all Level 1, 2, and 3 students and an algebra course to selected 8th grade students.
Powered by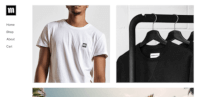 Create your own unique website with customizable templates.