We had a wonderfully productive and successful first quarter. All three MYP classes studied under the umbrella topic of water usage and the water crisis in Africa. For the second quarter, the content will shift. Sixth graders will be examining how music influences lifestyle and will create a musical instrument, seventh graders will examine the nutritional values of snacking food items and will create an advertisement to encourage people to make healthier choices, and the eighth grade students will create multi-purpose furniture in response to the growing space constraints in major urban cities throughout the world.

Mrs. Pajkos

I am excited to be beginning my third year as the IB Coordinator at Kellogg School. In addition to coordinating, I am teaching Design to all Level 1, 2, and 3 students and an algebra course to selected 8th grade students.
Powered by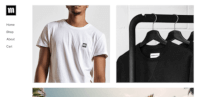 Create your own unique website with customizable templates.