Welcome to another school year. The IB MYP students will be examining local and global issues in their design classes the first quarter and take community and service action to assist others. The sixth grade class will explore the local issue of hunger and will take action to help a local food pantry in a We Scare Hunger Food Drive. The seventh grade class will research poverty in African countries and the importance of empowering women to generate a source of income through a We Are Rafikis fundraiser. The eighth grade class will learn about immunizations and will host a Shots for Shots fundraiser to fund immunizations in an impoverished African community.

Mrs. Pajkos

I am excited to be beginning my third year as the IB Coordinator at Kellogg School. In addition to coordinating, I am teaching Design to all Level 1, 2, and 3 students and an algebra course to selected 8th grade students.
Powered by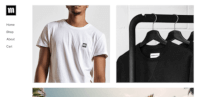 Create your own unique website with customizable templates.